Every Christian should prayerfully consider the biblical guideline of the tithe (10 percent of income) as a helpful starting point for learning how to give. (Genesis 14:18–20;Malachi 3:8–10; Matthew 23:23)
Every Christian can give biblically, regardless of income. The amount is not as important as the spirit in which one gives regularly, proportionally, generously, sacrificially, and cheerfully. (Matthew 6:21; 1 Corinthians 16:1–2; 2 Corinthians 9)
Every Christian has a responsibility to support his or her home church financially. (Malachi 3:8–10; 1 Corinthians 9:7–12; 1 Timothy 5:17–18)
Every healthy church will go through seasons of sacrificial giving, above and beyond regular tithing, to provide for special needs and opportunities. (Exodus 35:4–36:7; Acts 11:27-30)
Investing in the work of God is a great privilege as well as a serious responsibility for all believers. Your faithful giving supports the Kingdom work that is going on at Willow Pointe as we share the life-changing message of Jesus through missions and ministries, discipleship, and community outreach.
In efforts to accommodate the diverse range of givers we have at Willow Pointe, we have implemented a range of ways to give to God's work.
Online Giving
We now have a new online system to make your giving easier, faster, and more secure than ever. Since many people no longer carry cash or a checkbook, we wanted to make our giving options work with how most of us run our lives — from our smartphones. Just download the app or give online. The first time you give, set up your secure account, and from then on, you'll be zipping along. By using online giving, you will also have the option to schedule recurring gifts.
Give by Mail
You can mail a contribution (the "old-fashioned way") to Willow Pointe Church, 7 Canaan Lane, Hattiesburg, MS, 39402. Or, drop it by the office during office hours, Monday through Thursday, 8:00 am to 4:00 pm.
If giving during a service or by mail, please identify your gift if you want it to be recorded in your giving history and make your check payable to Willow Pointe Church.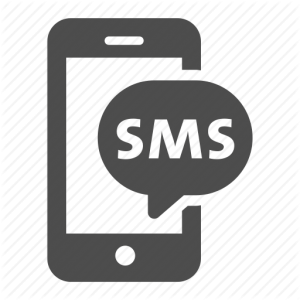 Text to Give
If texting is your default way to give, you can text to give through the following steps:
1) Text "wpcgive" to 73256.
2) Click the link.
3) Register for an account (first time only).
4) Give quickly and securely.
*Standard text message rates do apply.
During Service
If you want to give cash or check, you can place your contribution in the envelopes provided in the pockets of the chairs in the worship center and place it in the offering plates which are passed during each Sunday worship service.